Editorial Note: Commissions may be earned from partner links on A4 Auto Transport, but this will not affect our editor's opinions or assessments. Our content is based on hours of research and industry experience to help end-users.
Top 5 Car Shipping Companies Across the Country
Are you in the process of moving across the country and dreading the thought of driving your car yourself? Or maybe you're selling your vehicle and need to get it to the buyer's location.
No matter what your reason is, car shipping is a great option to consider. But how do you know which company is right for you? Check out our list of the top five car shipping companies across the country!
The things you should look for in a car shipping company
Our Top Picks For Shipping a Car Across the Country
Fastest & Easiest Way to Ship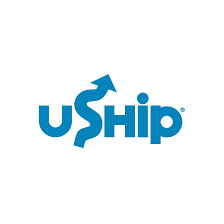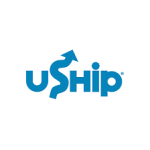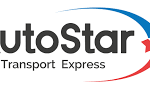 AutoStar Transport Express
Best for Locked-In Prices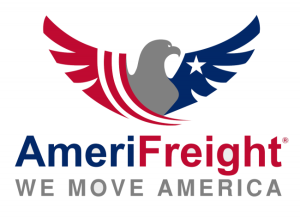 AmeriFreight car transport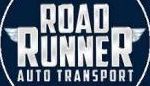 roadrunner auto transport
1. Montway Auto Transport
Montway Auto Transport is one of the most reputable car shipping across the country. The shipping services offered by Montway Auto Transport are typically cheaper than those offered by competitors because of their relationships with over 15,000 vetted carriers.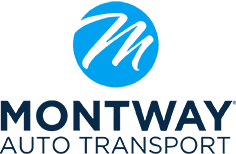 Montway Auto Transport is one of the most popular auto transport brokers in the car shipping industry. The company provides standard shipping services, including open and enclosed transport, and several optional services like door-to-door transport, guaranteed pickup dates, and expedited shipping for an additional cost. The car shipper does not currently offer terminal-to-terminal shipping.
Over 15,000 carriers are vetted by Montway Auto Transport to provide affordable shipping services that are regularly lower than competitors'.
To make sure you get the best drivers, Montway conducts an extensive background check on every potential carrier. The company offers shipping services to every state across the country, including Alaska and Hawaii. Based on our survey of consumers, Montway Auto Transport had the highest satisfaction rating.
+ Affordable Pricing
+ Strong Customer Satisfaction And Industry Ratings
+ Free Vehicle Shipping Insurance
+ Guaranteed Pickup Dates
+ Carrier Vetting
+ Multiple Discounts
– No real-time tracking or mobile app
– No guaranteed quotes
– No shipping services for recreational vehicles or personal watercraft
uShip, Inc. is an Austin, Texas-based Internet company that operates uShip.com, an online marketplace for shipping services. Individuals and businesses post items they need shipped in a variety of categories, including auto transport, boat shipping, moving services, and the transport of heavy industrial equipment.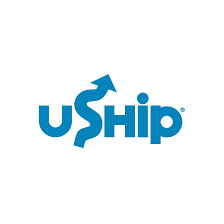 People and businesses use UShip because it's easy and affordable to price, book, and ship everything from cars to cranes, freight to furniture, and households to horses—whether it's going local or long distance.
Uship shipping marketplace helps you connect with trusted, feedback-rated service providers of all kinds—large companies, small fleets, single-truck owners and even roadtrippers—that compete for your business and offer extra cargo space at a discount.
+ Pricing control
+ 50-state availability
+ S

hip with Confidence Guarantee
– No carrier or broker vetting process
-Instant quotes may be more expensive
– Slow customer service
– Below average customer reviews
3. AutoStar Transport Express
Formed in 2007, AutoStar Transport provides professional, quality-driven, and affordable auto transport services across the country. AutoStar Transport knows all about state-to-state and international car shipping and the logistics involved so you can be confident that you're in good hands.

Autostar Transport Express only use the highest quality car transporters and manage all your logistics whether you want domestic or international vehicle shipping. More than a reliable car transport company, AutoStar Transport work hard to give you peace of mind by arranging for the care, protection, and timely transport of one of your most valuable possessions.
Autostar Transport Express provides both terminal-to-terminal and door-to-door car shipping services. With over 13 years of experience shipping car across country shipping, Their Professional Team provides hassle-free and luxury auto shipping services.
Auto Star Transport Express has 1000+ reviews on BBB and Transportreviews.com on successful across country car shipping
Ship inoperable vehicle
+ International shipping
+ Online Tracking Update
+ Additional Insurance Coverage Available
+ Shipping 100 lbs of personal belongings is free
+ Offer Discounts For Student, Military and Senior citizen
– No guarantee of pickup dates
– Do not Offer Expedited Shipping
4. AmeriFreight Car Transport
 AmeriFreight, moving is as simple as making a phone call. Whether you are looking for a door-to-door service, moving to the other side of the country, or just crossing state lines.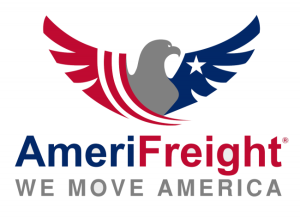 AmeriFreight understand that your car is one of your most prized possessions, and with the help of the latest auto shipping technology and personalized customer service, you can expect your car to be delivered to its destination just like royalty! It's what makes us a top-rated car shipping company!
By choosing AmeriFreight, you are choosing a serene moving experience with a top-rated car shipping company. Your car is at the center of all efforts. You just point the way and get moving! 
+ A+ rating and accreditation from (BBB)
+ Exceptional carrier vetting
+ Many discount opportunities
+ Top Rated Customer Services
+ Gap coverage (up to $2,000)
– No guaranteed pricing after the initial quote
– No international shipping
– No GPS tracking
5. roadrunner auto transport
When you need to transport a car to or from Texas and you need an experienced Texas auto transport company you can rely on. For over 30 years, RoadRunner Auto Transport has been providing safe and reliable Texas auto transport for both individual and business clients.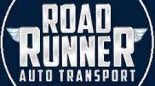 RoadRunner is a broker in the automobile transport industry. Inherently, this poses challenges in operations because a broker has very little (if any) control over the carriers who actually handle the transport. 
RoadRunner's salespeople may exaggerate and make promises to customers to secure the sale, which involves obtaining a signed contract and typically a deposit. From that point forward, the shipping company (carrier) has to execute the transport and may or may not be aware of any promises or assertions made by the broker.
+ Fast and reliable payment options.
+ Enclosed transport available
+ Affordable pricing
+ Basic liability coverage
+ Real-time tracking services
+ Ships to all U.S. states and the Caribbean
– Misleading online chat
– Lackluster customer service & communications
– No terminal-to-terminal shipping
What Is Cross-Country Auto Transport
The term "cross-country car shipping" refers to moving a car from one end of the country to the other. A car can be shipped across the country from north to south, east to west, or any other route that spans a lot of the country.
The vehicle is picked up, loaded onto a trailer, and delivered to the chosen location.
While it is possible to ship a car across the country in many ways, it is most reliable, fast, easy, and affordable to ship your car across the country with an auto transport company. You can easily move your vehicle from one side of the country to the other with this door-to-door service.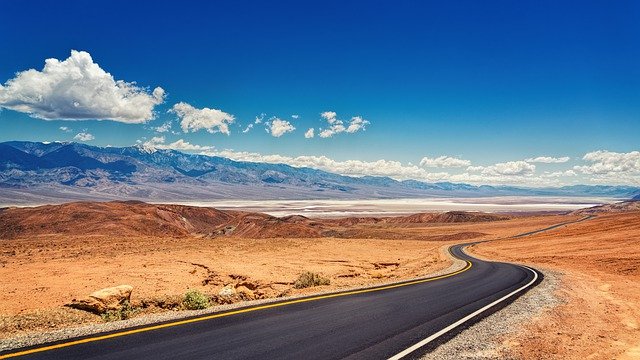 How Much Does it Cost to Ship a Car Across the Country?
An auto transport company charges upwards of $2.00 per mile for journeys under 200 miles. True long-distance moves over 1,500 miles cost an average of $0.58 per mile.
The average cost of shipping a car across the country
| No of Miles | Cost Per Mile | Transport Type | Sample Pricing |
| --- | --- | --- | --- |
| 0-500 Miles | &1.25 | Open | 300-miles: $375 |
| 500-1000 Miles | $1 | Open | 800-miles: $800 |
| 1000-1500 Miles | $0.80 | Open | 1300-miles: $1040 |
| 1500-2000 Miles | $0.70 | Open | 1800-miles: $1260 |
| 2000-2500 Miles | $0.55 | Open | 2300-miles: $1265 |
| More than 2,500 miles | $0.50 | Open | 2900-miles: $1450 |
Prices are based on small sedans. The prices can fluctuate based on the season, market fluctuations, and the type of transport.
The factors that affect the cost of shipping a car
Distance: The most important factor that determines how much you'll pay.
It is generally more expensive to travel long distances.
Vehicle specifications (model, make, height, length, etc.): Larger vehicles cost more because they take up more space on the truck, so fewer vehicles can be loaded at once.
Condition of the vehicle: A vehicle that doesn't run, roll, or brake will cost more than one that does.
Transport type (door-to-door, terminal shipping, expedited shipping): If you are trying to ship a car across the country, enclosed shipping and expedited shipping will cost more. Be sure to choose the appropriate shipping method for your vehicle.
Season of the year: Shipping during the summer is usually more expensive than during the winter because demand is higher during the summer.
Drop-off and pickup locations: Shipments to or from major metropolitan areas typically cost less than those to or from rural areas
 
For an accurate quote on shipping a car across the country, we suggest contacting the top cross-country car shipping companies listed above.
Recommended: Learn more about how much does it cost to ship a car.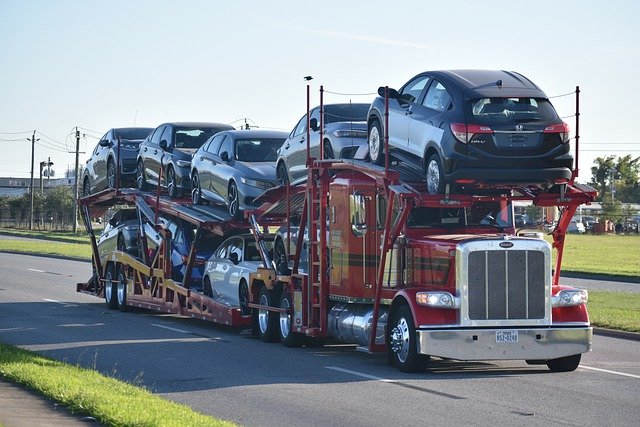 How Do I Ship My Car Across the Country?
The following steps will help you seamlessly transport a car across the country.
Select a pick-up and delivery location for your car.
Plan the pickup and delivery dates
Select a reputable auto shipping company
Get a free quote on car shipping
Place your order and Get your car picked up
How Long Does it Take to Ship a Car Across the Country?
The travel distance tends to determine the travel time. Generally, moving a car cross-country takes 10-14 days. Trucks that transport cars cover about 500 miles daily.
Since there are a lot of variables here, these are just estimates. Nevertheless, a shipment that travels between 1,000 and 1,500 miles will take about 2-3 days.
As a general guide, here are the days it will take for your car to travel across the country:
| Distance to travel | The Estimated Car Shipping Time |
| --- | --- |
| 0 – 500 | 2-4 days |
| 500 – 1000 | 3-7 days |
| 1000 – 1500 | 4-9 days |
| 1500 – 2500 | 4-11 days |
| 2500 + miles | 6-14 days |
The transit time shown up above can be affected by the weather, traffic conditions, etc.
Here are a few other things to consider when estimating delivery time:
In some cases, it may take a day or two longer to deliver your car if it has to be shipped over the weekend.
The stops the driver needs to make for other pick-ups/drop-offs before reaching the delivery location.
According to the law, drivers can drive up to 70 hours a week. They must stop after they reach the daily driving limit. This allows them to rest, which, consequently, contributes to safer transportation.
During the shipping process, vehicle pickups and deliveries take quite a bit of time, sometimes up to an hour or longer.
Conditions of the weather and traffic.
Recommended: Learn more how long does it take to ship a car.
What is the cheapest way to ship a car across the country?
It is usually more cost-effective to ship your car across the country using terminal-to-terminal services combined with open auto transport. The reason is that open trailers can carry up to ten cars at once. As a result, they can save a lot of money on transportation, fuel, and oil. Plus, terminal-to-terminal service reduces the frequency of stops by carriers, enabling faster shipments.
However, terminal-to-terminal shipping is not optimal. As many terminals are closing due to lack of demand, they may be cheaper, but they are harder to find. As a result, terminal shipping can be more expensive than door-to-door shipping. Add terminal storage fees that get steadily more expensive the longer your car sits there, and you'll end up paying more than for door-to-door services.
Even cheaper shipping services can be found between late fall and late spring (the off-season). If you book your shipping in advance, you'll also be able to lock in premium prices. You might also be eligible for special discounts.
Shipping a car across the country offers many benefits
You'll save time, energy, and money, it's safer than driving, and so much more
Shipping options are numerous
There are a variety of options for cross-country car transport, depending on your needs. A cheap way to ship a car across the country is open car shipping. If you have a high-value vehicle, you can also opt for enclosed auto transport. If you need a pickup right away, it's an add-on service.
Multiple cars can be shipped across the country
More households are owning more than one car. This won't be a problem if you want to ship them across the country. It is an important benefit for dealerships, as well as for those who regularly exhibit at US auto shows.
Personal possessions are allowed

With cross-country car shipping, you can ship up to 100 pounds of personal belongings with your car. You must, however, place them in a box or suitcase in the trunk of your vehicle.
Carriers with a lot of experience
The best car shipping companies carefully vet all the carriers that they work with and only work with experienced, reliable, professional, and trustworthy cross-country car shipping carriers.
Reduces time, energy, and costs

When it comes to transporting a car across the country, a car shipper does all the work for you. A shipping advisor will secure the most affordable rate and arrange everything for you. It's easier than it sounds to ship a car cross-country.

A road trip might sound fun, but long hours behind the wheel can be stressful, exhausting, and dangerous. Car transport across the country is cheaper, quicker, safer, and more convenient than driving. Plus, you'll save money and wear and tear on your vehicle.
How Seasons Affect Shipping Costs
Shipping your car during a particular season can affect the cost of transportation based on how many people are on the road as well as weather conditions. Read on to understand more.
Car Shipping in Winter
In the winter, you can expect the shipping process to take longer than in other seasons. This is because there is less daylight, plus ice and snow can cause delays.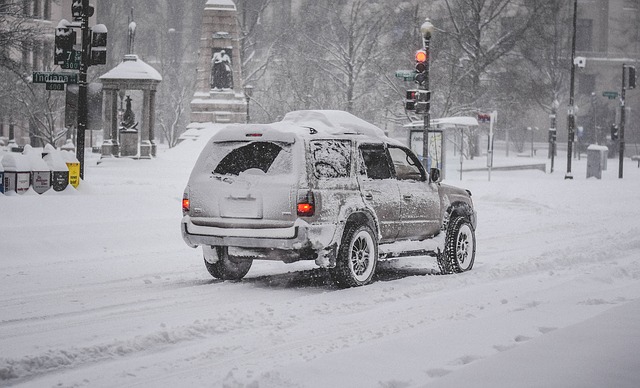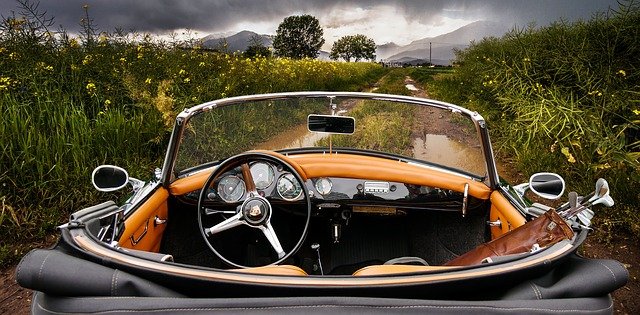 Car Shipping in Spring
The best time to ship your car is in the spring. As March ends, rates are still low. As the weather gets warmer, people start going back up north and prices rise. April and May are busy months, and you can expect rates to go up.
things tend to slow down and rates tend to drop.
Summer Car Shipping
The summer is the peak season for car shipments. Summer is a busy time because people are going on vacations, moving to new offices, and schools are out. This could lead to high rates. But the demand, as well as the competition, might force prices down.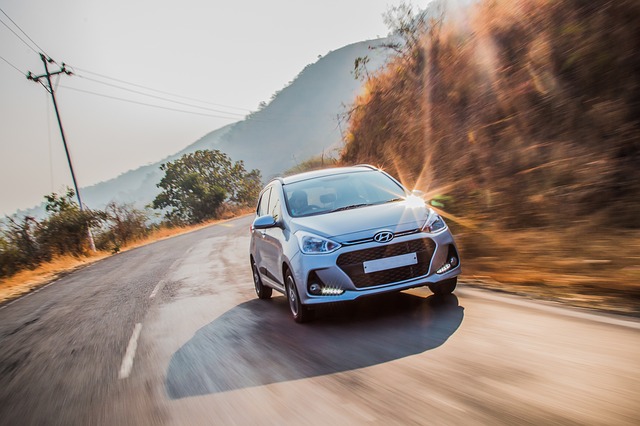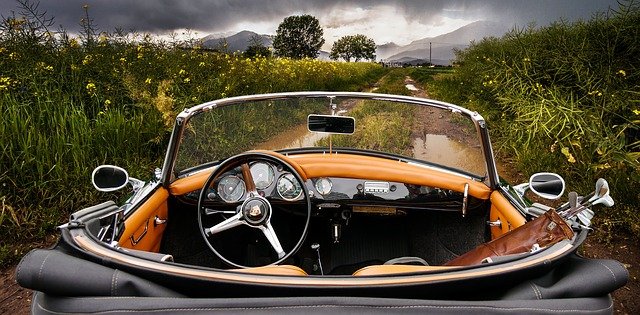 Shipping a Car in Fall
The weather starts to cool down in the fall, and fewer people are shipping their cars. This lowers the cost of shipping. Rates may rise in September when college students are shipping their vehicles to school.
In October and November,