Editorial Note: Commissions may be earned from partner links on A4 Auto Transport, but this will not affect our editor's opinions or assessments. Our content is based on hours of research and industry experience to help end-users.
People can easily buy anything they want on the internet, including motorcycles; their only challenge is moving them from where they purchase them to destination. Another challenge is when they have to move their bike to where they want to use it for Rally without having to ride it for that long distance.
What happens when motorcycle enthusiasts have to take their bikes across multiple states for a long ride? They get tired and can hardly enjoy the rally. 
Here, motorcycle shipping companies can provide cost-effective solutions. 
We have compiled some of the best names in the industry for you to research if you are looking for a company to transport your motorcycle safely. This article will examine five of the best motorcycle shipping companies on the market today.
AutoStar Transport Express                   All-around Best
Montway                                                    Awesome for remote areas
HaulBikes                                                  Offer Secure Delivery
Motorcycle Shippers                               Offers VIP Express Service
uShip                                                          Offers multiple quotes
1. AutoStar Transport Express
When it comes to auto transport, this company is one of our favourites. The AutoStar Transport Express is an excellent company that will make sure your motorcycle makes it from point A to point B without any hassles. 
Whenever they transport motorcycles, they use enclosed carriers, so you won't have to worry about road debris damaging your bike.
Our team of AutoStar Transport Express professionals handle every motorcycle move as if it were a small sedan or SUV. Because of this, motorcycles are not limited in size, weight, or height.
With AutoStar Transport Express, you can choose from many options, read quality reviews, and set the price you want. The company provides many options for motorcycle transport.
2. Montway
Montway, you can save money on your cash payment whether you are a military member, a student, or a senior. 
When you ship your motorcycle with Montway Auto Transport, you can take advantage of a number of discounts. 
Keep your budget in mind, but ask exactly what's available. It's likely that Montway will be less expensive than other shippers due to these discounts.
Whether it's the summer sun or the mess of winter, the company uses enclosed trailers to protect your bike. Motorcycles of every size are also shipped in a car-sized spot, so there's less chance of damage.
3. Haul Bikes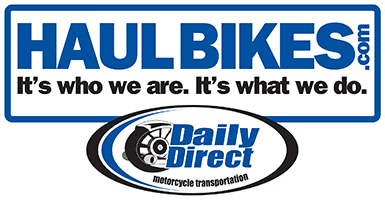 The Haul Bikes company specializes in the transportation of motorcycles. Their drivers are certified, so they deliver your bike with special care. 
Your vehicle will also be secured during transit with specialized equipment. Haul Bikes is not a broker; it is a transportation company.
This company is known for its low level of damage claims because it provides bikers with specialized, modern technology and excellent customer service.
4. Motorcycle Shippers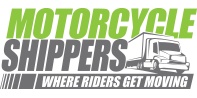 Motorcycle Shippers offers instant online quotes for moving your motorcycle. The company takes pride in doing the job right every time. Motorcycle delivery service, reasonable valuation coverage, and a quote generator are some of the benefits offered by this company.
Using this company, you do not have to worry about your vehicle at all since they will take care of everything.
5. uShip
It is important to note that uShip is neither a motorcycle carrier nor a motorcycle broker, which makes it unique from other motorcycle shipping companies. 
This online marketplace for bike shippers lets you find the most affordable and safest drivers rather than relying on brokers. 
uShip doesn't offer guaranteed quotes and its customer service is a bit slow, but you can find a shipper in all 50 states. 
The company operates instead as a marketplace for carriers to bid on customers' shipments. Shippers can bid on your shipment for you, or you can select from their offers. When you list your motorcycle and its shipping details on uShip, you will be connected with the best motorcycle shippers.
Shipping a Motorcycle: What does it cost?
The average motorcycle shipping cost is approximately $400 to $800 in order to ship an approximate 1,000 miles of motorcycle. 
When it comes to motorcycle shipping quotes under 1,000 miles, carriers tend to provide quotes that range between $190 and $350 depending on the carrier. In addition, the cost of shipping a motorcycle will vary depending on the carrier you choose and other factors such as:
More coverage
Travel distance
The motorcycle's make and model
Shipment expediting
Automobile size
Transport type
What is the Best way to choose a Motorcycle Shipping Company?
It is important for motorcycle shipping companies to work with vetted and insured motor carriers.
Find companies with positive customer ratings, instant quotes, and additional insurance coverage for losses and damages that are cost-effective.
Consider the company's years in business, its industry ratings, and the number of motorcycles it ships each year. In this way, you can ensure that the company you're working with is reputable and dependable.