Editorial Note: Commissions may be earned from partner links on A4 Auto Transport, but this will not affect our editor's opinions or assessments. Our content is based on hours of research and industry experience to help end-users.
Do you want to buy or sell your used car? Here, we've researched the best used Car Websites.
While it may appear strange to buy a vehicle online (after all, aren't showrooms and test drives involved? ), it is actually rather simple.
If you're wondering where to begin when buying a used car online, don't worry — we've compiled a list of the greatest used car websites and marketplaces where you may locate your next vehicle.
We evaluated the best used car websites based on their reputation, search tools, pricing, buyer information, and other factors. Here are our top 11 recommendations.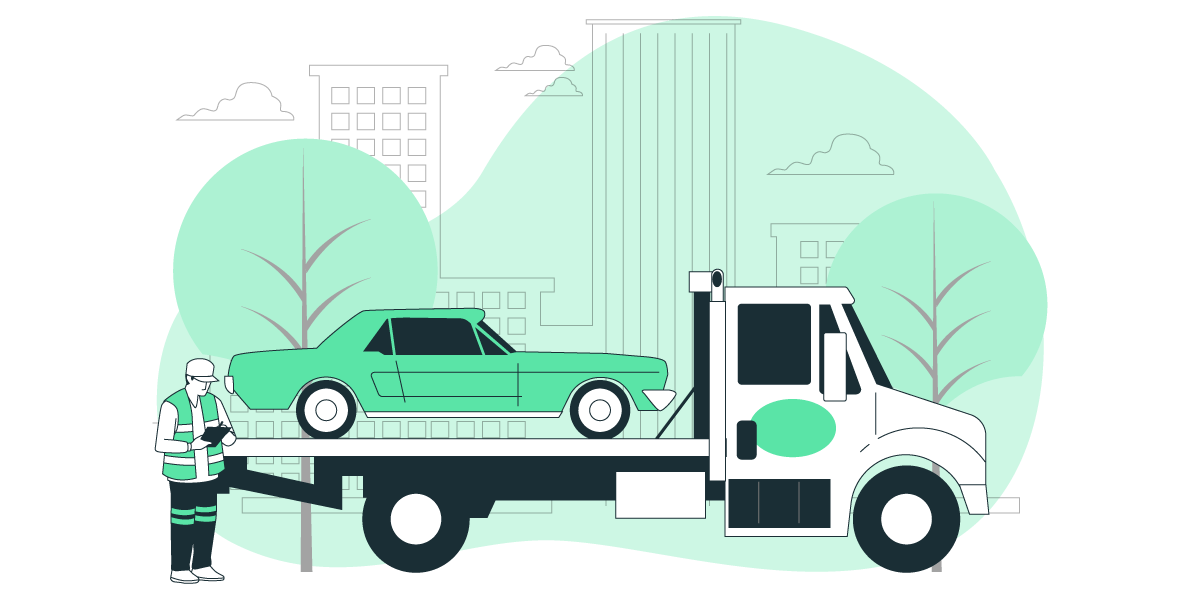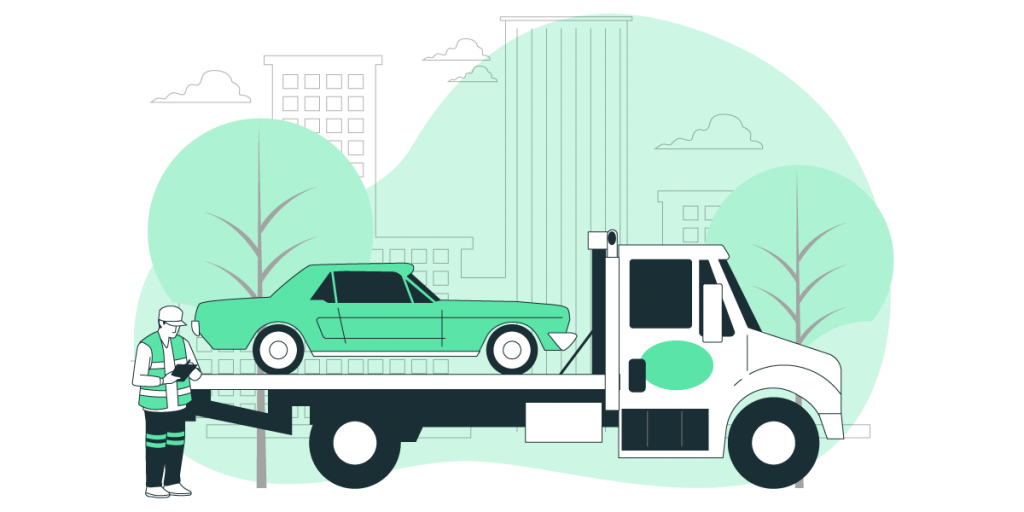 1. Autolist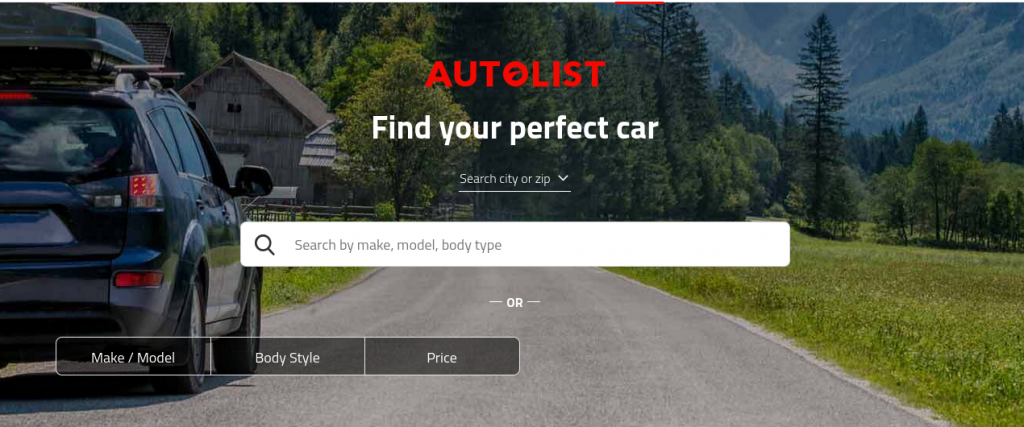 Autolist, which was founded in 2011, allows shoppers to search millions of used car listings compiled from car shopping apps and dealer websites. Both its website and user-friendly app provide useful information on each vehicle, including days on the market, price changes, and the CARFAX report. The Autolist site searches thousands of used car sites so you don't have to. The Autolist app offers the largest selection of local cars, trucks, and SUVs of any other app. Download it now to find the right ride at the lowest price.
Autolist: Best for the variety of cars available for sale
2. Carvana.com

Carvana's simple website offers a completely online shopping experience, complete with an intuitive "Car Finder" search tool for their high-quality used vehicle inventory. Highlights and flaws are revealed by 360-degree camera views. Enjoy finding cars that fit your budget.
Shoppers can browse makes and models, trims, styles, and locations, as well as sell or trade vehicles, calculate payments using an easy loan calculator, apply for financing, and schedule delivery or pickup at a vending machine near them.
Carvana.com: Best selection of inspected used vehicles
3. Autotrader.com

AutoTrader, which was founded in 1997 and was the first nationwide online marketplace for new and used cars, is our pick for the best site overall because of its reputation, reach, and extensive research guides. Autotrader is an excellent resource for locating the ideal used vehicle. Check out their buying guide for used cars here. Autotrader also has apps for iOS and Android. It is the go-to place to buy and sell a car because of its large number of listings and advanced search tool.
Autotrader: Best for selling used cars
4. AutoTempest.com
AutoTempest was founded in 2008 as an online car classifieds aggregator. It takes the top spot on our list for comparing options because it pulls data from most databases, including Craigslist, eBay, Cars.com, AutoTrader, Carvana, and others. Nobody beats autoTEMPEST for an all-in-one experience! AutoTempest allows customers to search by a variety of criteria, including mileage, price, and more. Searches can be saved and retrieved later using a web browser or the AutoTempest mobile app.
5. Facebook Marketplace
Facebook Marketplace is one of the latest and most popular platforms for selling and buying used cars both locally and nationally. This is a classified ad website with a search function that allows shoppers to find vehicles that meet their criteria. It is hosted on the Facebook social media platform. Although the website does not provide all of the information needed to make a purchase, it does give shoppers a sense of the local market.
6. Vroom


Vroom is another car-buying website that has rendered weekend dealer visits obsolete. Cars are sold on the website and delivered throughout the United States, just like Carvana. The search tool is simple and straightforward, allowing buyers to browse thousands of Vroom-certified, low-mileage cars, trucks, and SUVs with Carfax vehicle history reports and no-haggle prices.
Vroom: Best for buying a used car online
7. eBay Motors

With a user base of 160 million or more, eBay motors is the most popular online destination for buying and selling vehicles.
In comparison to Craigslist, eBay has a slight advantage in that users are not completely anonymous and the entire transaction can be completed on the website. The eBay search engine includes features like make, model, pricing, location, delivery options, and more, as well as a Market Price Analysis that compares asking prices to other vehicle prices on the site.
eBay Motors: Best for unique used car purchases
8. CarsDirect.com
CarsDirect launched the first website to help dealers sell directly to customers online in 1998, similar to AutoTrader, which launched the first online car marketplace for private sellers in 1997. Internet Brands is the owner of CarsDirect. Search for used cars in specific areas by using filters like body style, price, and model. You can view your desired car's Carfax report as well as receive offers from dealers and private owners. Once you've narrowed down your search, send an inquiry for more information and, if necessary, special financing. There are also links to car dealer websites and maps with directions to each store's location.
CarsDirect.com: Best for deals on used cars
9. KBB.com

KBB.com, perhaps the most well-known auto research website, has built a reputation for providing a wealth of resources to help consumers research, price, and shop for a vehicle. Their website offers estimated car values, advice on how much to pay for a used car, and a better understanding of used and new car listings. The Kelley Blue Book Price Advisor, in addition to a comprehensive new and used vehicle search function, shows shoppers what they should pay based on other purchases in their area – the Fair Market Range.
10. Carfax.com


Carfax is a resource for both buyers and sellers of used cars that provides vehicle history information. With their used vehicles, many dealerships provide a Carfax report.
Price, category, brand, model year, popularity, and lifestyle (commuter, eco-friendly, family, and outdoor, for example) are all options. While the website could be more user-friendly, shoppers should be able to find car-buying advice and a simple car payment calculator.
11. TrueCar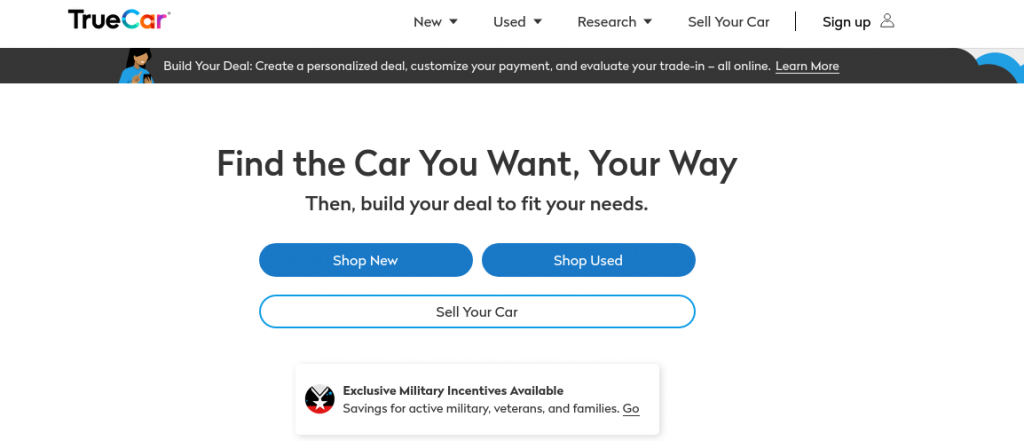 TrueCar is a digital automotive marketplace with over a million used and new vehicles available through a nationwide network of certified dealerships. Transparent pricing gives potential buyers more confidence and bargaining power when approaching TrueCar certified dealers.
TrueCar is also linked to over 250 companies' car-buying programmes, including Sam's Club. Vehicles can be filtered by category, price, brand, model, model year, features, and more using the search tool.