Editorial Note: Commissions may be earned from partner links on A4 Auto Transport, but this will not affect our editor's opinions or assessments. Our content is based on hours of research and industry experience to help end-users.
If you decide to move to Hawaii and looking to transport your vehicle to Hawaii. It is often a better option to ship a car from the mainland to Hawaii rather than to rent or buy a new vehicle. Now, It can be difficult to determine which is the best car shipping company to Hawaii Relocation.
It takes some time and preparation to ship a vehicle to Hawaii, but it doesn't have to be stressful. It is true that not all auto transport companies offer services in Hawaii, however, you can still find reputable Hawaii car transport companies that can transport your car to or from Hawaii.
As part of our thorough evaluation of the top car shipping companies in Hawaii, we have suggested the top 5 Hawaii car Transport Companies based on their reputation, prices, services, and customer experience.
Our Top Picks For Hawaii Car Shipping
1. Autostar transport express
Over the past 13 years, AutoStar Transport Express has been providing safe and reliable auto transport services to all states in the US including Hawaii and, Alaska and Internationally.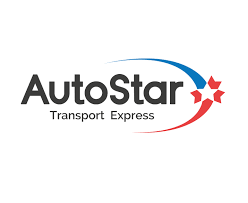 For more than 13 years, AutoStar Transport Express has provided quality-driven and cost-effective Hawaii car shipping solutions to and from Hawaii for consumers, manufacturers, car dealers, and the military. They thoroughly screen each carrier to ensure that they're rated well, fully insured, and ready to provide you with the best auto transport service.
Autostar Transport Express provides both door-to-door and terminal-to-terminal car shipping services. With over 13 years of experience in Hawaii car shipping, Their Professional Team provides hassle-free and luxury auto shipping services.
With AutoStar, They handle all your coordination needs regardless of whether you need domestic or international vehicle transportation. Auto Star Transport Express has 1000+ reviews on BBB and Transportreviews.com on successful Hawaii Car Shipping.
2. Montway auto transport
Montway Auto Transport is one of the most reputable car shipping companies in Hawaii. The shipping services offered by Montway Auto Transport are typically cheaper than those offered by competitors because of their relationships with over 15,000 vetted carriers.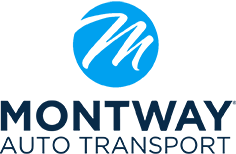 The Montway Auto Transport Company is one of the most popular car shipping brokers across the nation. In addition to standard shipping services, the company offers optional services such as door-to-door shipping, guaranteed pickup dates, expedited shipping. The car shipper does not currently offer terminal-to-terminal shipping.
Over 15,000 carriers are vetted by Montway Auto Transport to provide affordable shipping services that are regularly lower than competitors'.
To make sure you get the best drivers, Montway conducts an extensive background check on every potential carrier. The company offers shipping services to every state in the United States, including Alaska and Hawaii. Based on our survey of consumers, Montway Auto Transport had the highest satisfaction rating.
Car Shipping Hawaii is a fully licensed and insured auto transport company that offers the fastest and most affordable car shipping service to and from Hawaii!

Car Shipping Hawaii offers the fastest and most affordable Hawaii vehicle shipping service! They will help you identify money-saving options, such as meeting drivers in another major city nearby. Their #1 priority is saving clients money on shipping cars to Hawaii and providing excellent customer service.
Team of expert Hawaii auto transport consultants will help you identify money-saving car transport options to help you lower the cost of car shipping, such as the best time for auto transport, type of vehicle, or maybe meeting drivers in a major city like Los Angeles, Long Beach, San Diego, San Francisco or any location in California, whichever is closest to you.
Hawaii Car Transport Company is one of the best auto transport companies in the US. Hawaii Car Transport company has a B+ rating with the Better Business Bureau.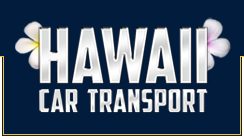 Hawaii Car Transport can safely ship your car to Hawaii at the guaranteed lowest rates! Expertise and high-quality customer service set them apart from other shippers.
Hawaii Car Transport is a 5 star rated shipping company that takes customer satisfaction seriously. To ensure that your vehicle is safe during transit overseas, they use fully enclosed shipping and keep you informed in real-time about the status of your shipment.
They work around the clock to ensure that every shipment is handled correctly from start to finish by their network of certified vehicle shipping professionals. Their resources enable them to transport any type of vehicle, motorcycle, boat, equipment, machinery, RV, ATV, snowmobile, or trailer quickly and safely! Hawaii Car Transport provides industry-leading customer service to all of their customers.
Matson, Inc. is a transportation service company founded in 1882 offering ocean shipping services in the Pacific to Hawaii, Alaska, Guam, Micronesia, the South Pacific, China and, Japan.
They have more experience shipping cars than any other carrier in the Pacific for consumers, manufacturers, businesses, and the military.

As the largest cargo carrier in the world, Matson is your best option when it comes to shipping your car from Hawaii to the U.S. or from the U.S. to Hawaii. Matson is also able to transport boats, trailers, and RVs. Monthly, Mattson ships hundreds of cars to and from Hawaii, and each one is treated with the utmost care. 
Watson's online car shipment tracking tool gives you peace of mind to know where your car is in real-time, from port to port, as it ships between Hawaii and the U.S. Mainland. With industry-leading on-time arrivals and stellar customer service, Matson can ship your car to or from Hawaii so you can worry about other details of your move.
Their knowledgeable customer service representatives can also assist you in making a booking and answering questions about shipping your vehicle to Hawaii or the U.S.